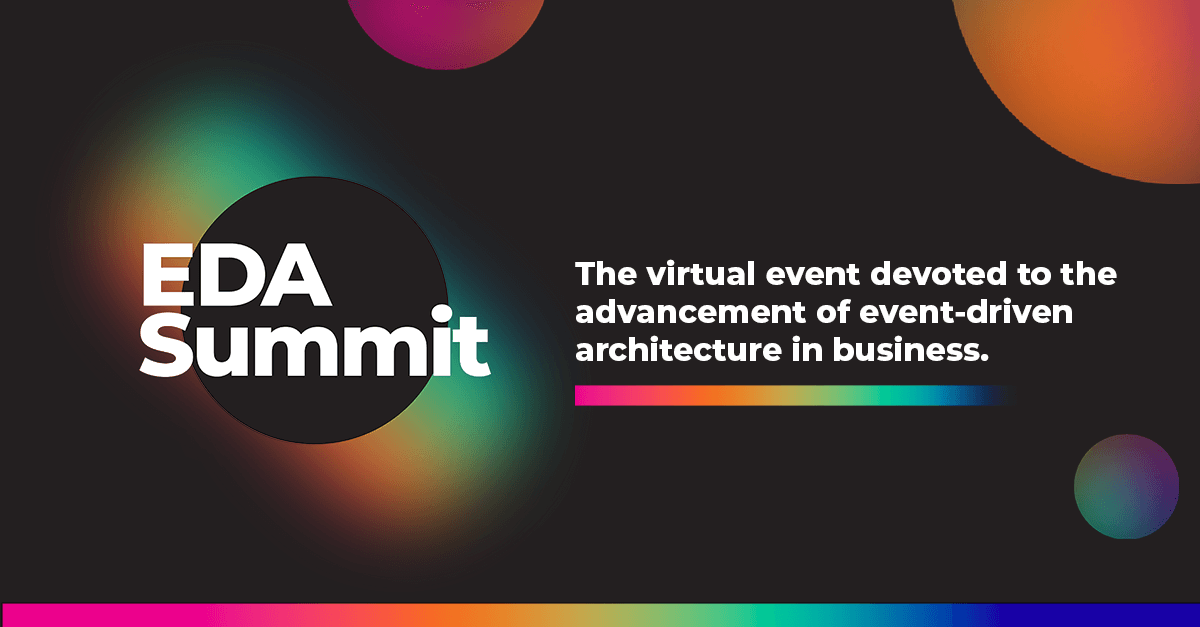 EDA Summit is a virtual conference dedicated to the advancement of event-driven architecture in business. Every year, we bring together IT leaders, enterprise architects, technologists, and developers for an amazing three-day experience that provides you with the tools you need to start implementing event-driven architecture in your business.
Our talks are organized into several tracks that meet the need of our diverse audience of architects, developers, and IT leaders. Whether you're looking for a deep dive into technical topics or just want to learn about how others are using event-driven architecture in their organizations, we've got something for everyone!
And if you can't make it in person, don't worry—we record all the sessions so that you can watch them on demand on your own time for 30 days post-event.
Learn how to overcome the design challenges you're likely to face when designing, implementing and scaling event-driven systems.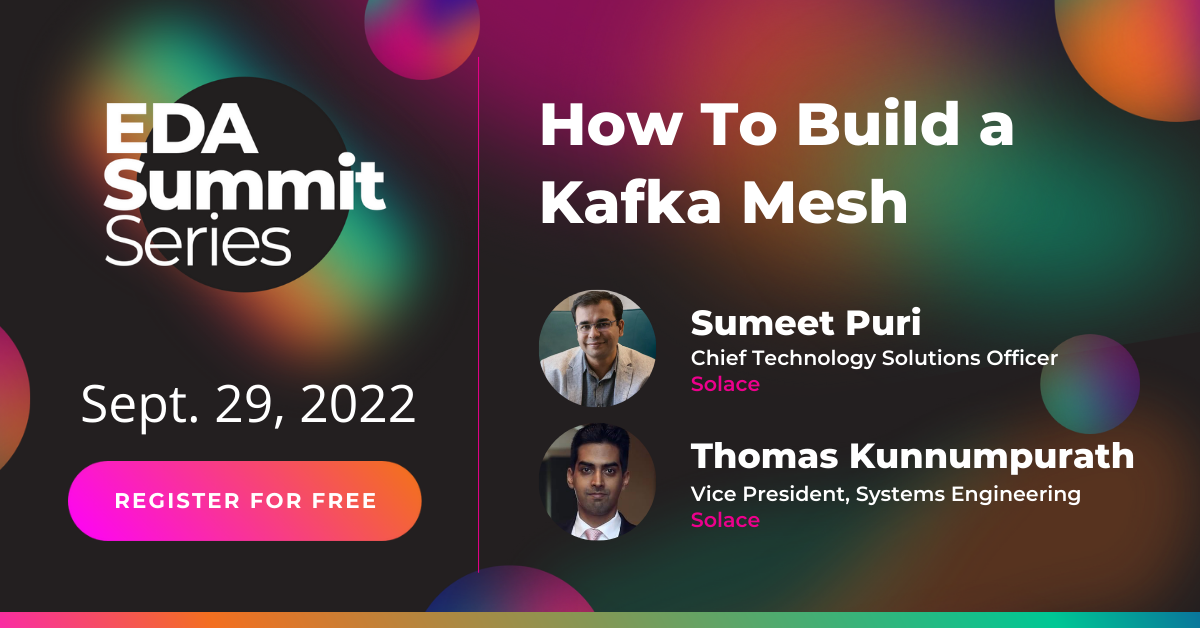 October 31, 2022
Enabling Real-time Connectivity Between Different Kafka Deployments and Diverse Assets at the Edge of Your Enterprise
Learn best practices and proven techniques for more efficiently building event-driven applications with superior resilience, responsiveness and reusability.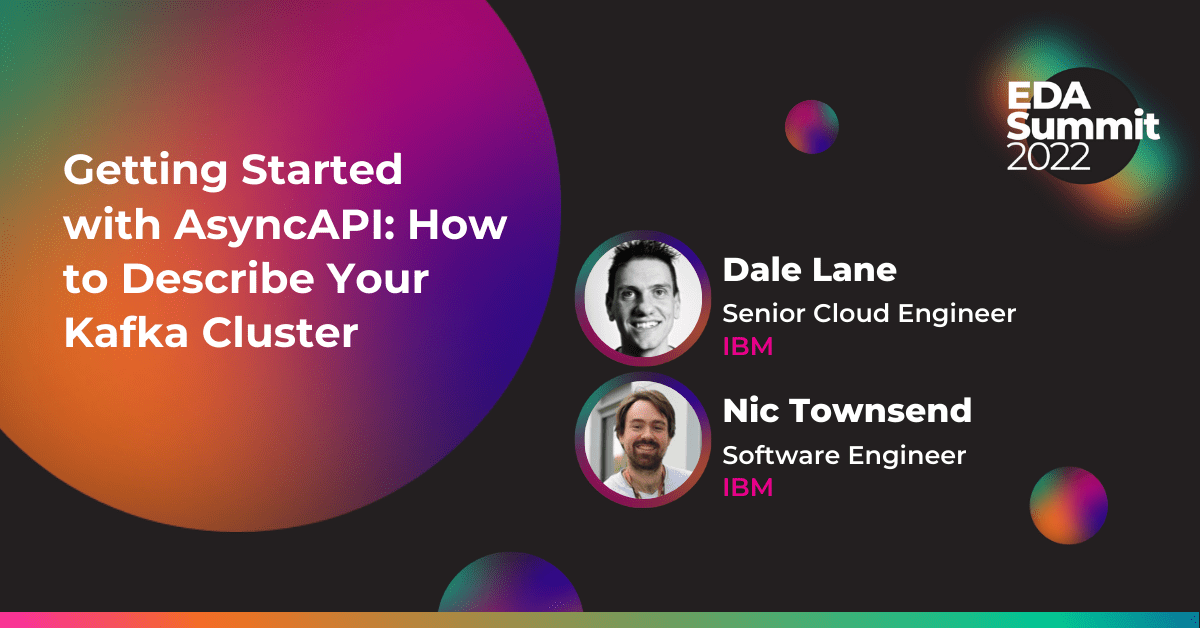 26:51
May 04, 2022
This talk will be an introduction to help developers get started with using AsyncAPI. It will cover how to describe your Kafka cluster and define how clients should connect. Come along to learn about how AsyncAPI complements and extends existing use of schema formats like Apache Avro and why you should start using it today …
Hear companies who've "been there, done that" explain the goals that set them on the path to EDA, the challenges they faced along the way, and how EDA has helped them meet their digital transformation goals.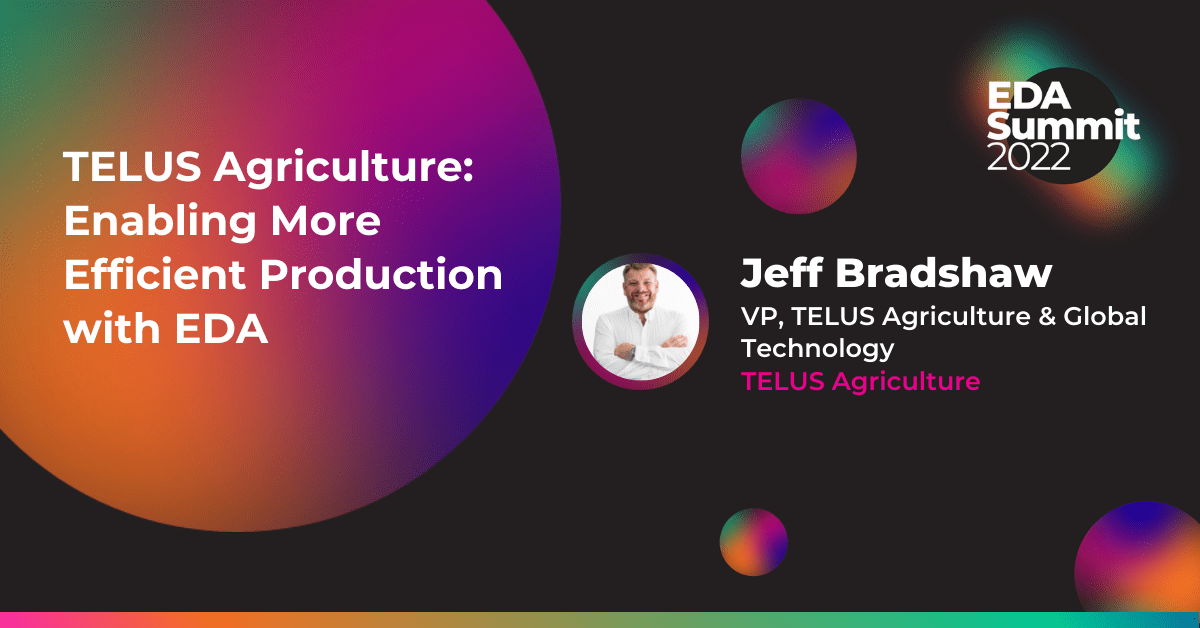 17:55
May 04, 2022
TELUS Agriculture's Agricultural Data Exchange (ADX) platform combines both traditional API integration and EDA to offer improved real-time visibility into the value chain. In an industry that is often faced with data silos, solution fragmentation, and decentralization, learn how EDA empowers better rebate management and sales visibility and more accurate, real-time decision making. Jeff Bradshaw …
Learn about the strategic challenges, advantages and bottom line business benefits of embracing EDA, including how to overcome not just technical but political and financial hurdles.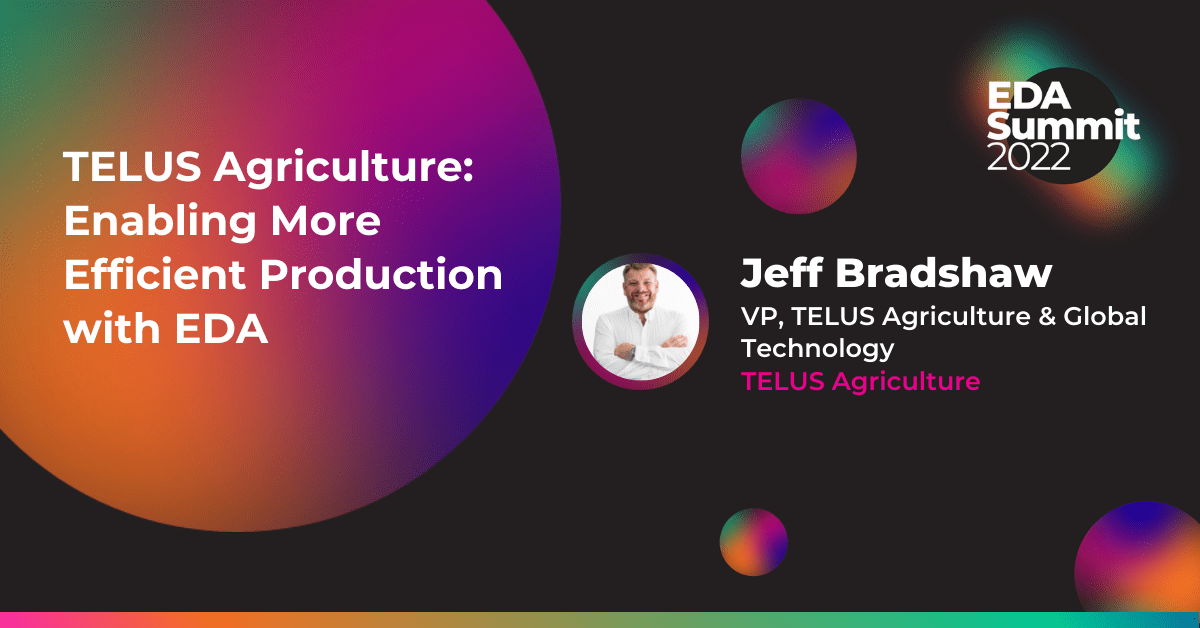 17:55
May 04, 2022
TELUS Agriculture's Agricultural Data Exchange (ADX) platform combines both traditional API integration and EDA to offer improved real-time visibility into the value chain. In an industry that is often faced with data silos, solution fragmentation, and decentralization, learn how EDA empowers better rebate management and sales visibility and more accurate, real-time decision making. Jeff Bradshaw …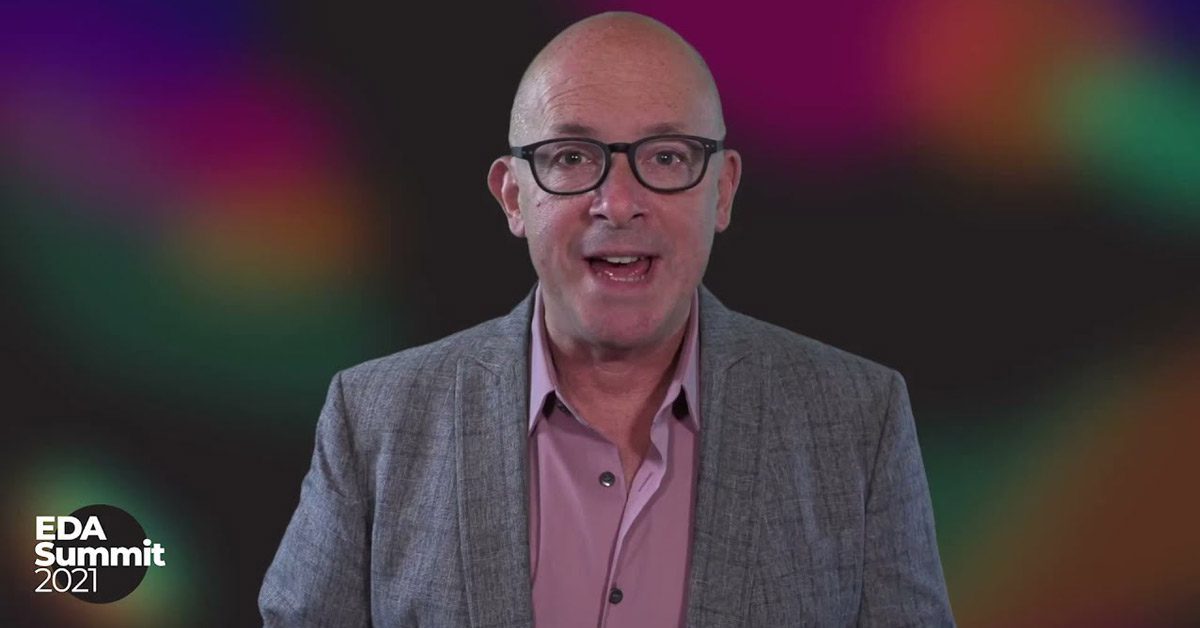 47:49
May 19, 2021
As the pace of change accelerates and our world becomes more digital, event-driven architecture (EDA) promises better customer experiences, more efficient operations, and greater agility to enable organizations to thrive. EDA Summit is the event for business leaders, architects, and technologists who want to learn about and implement event-driven architecture. On May 19, 2021 EDA …