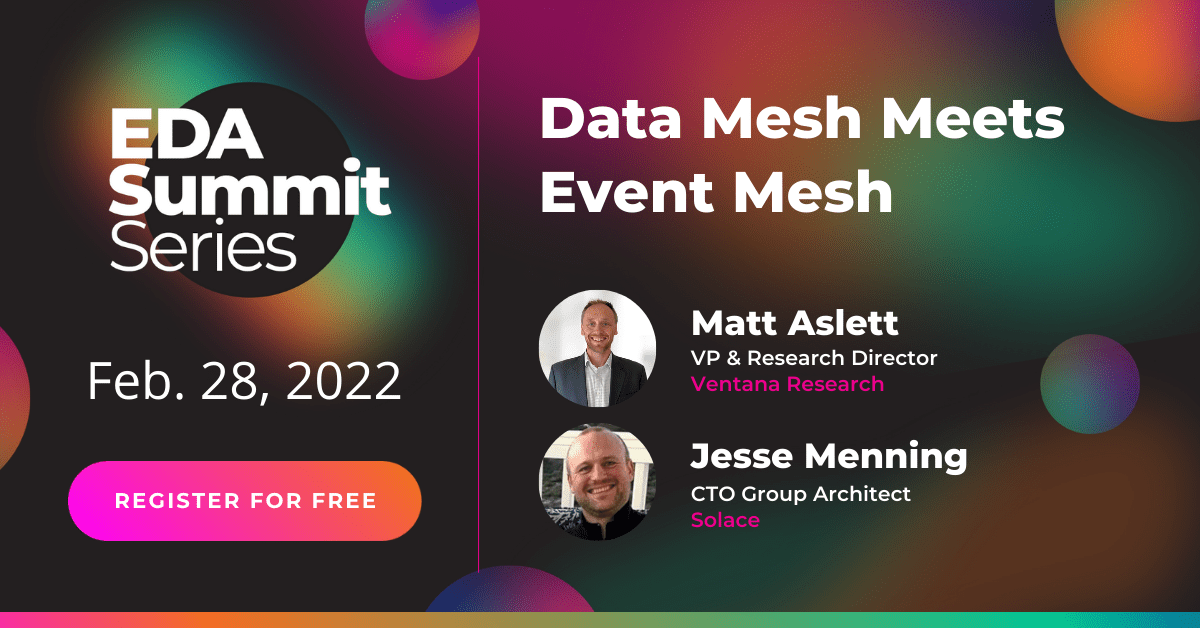 EDA Summit Series complements our annual conference by featuring EDA experts in free educational webinars throughout the year. Presenters include industry analysts, solution providers, and practitioners who are designing, building and operating event-driven applications and systems.​
Learn how to implement and benefit from becoming even-driven
Stay on top of EDA advancements and emerging trends between conferences
Get a steady stream of EDA education and insights throughout the year
Ask EDA experts for their take on whatever event-related challenges you're facing
Previous Webinars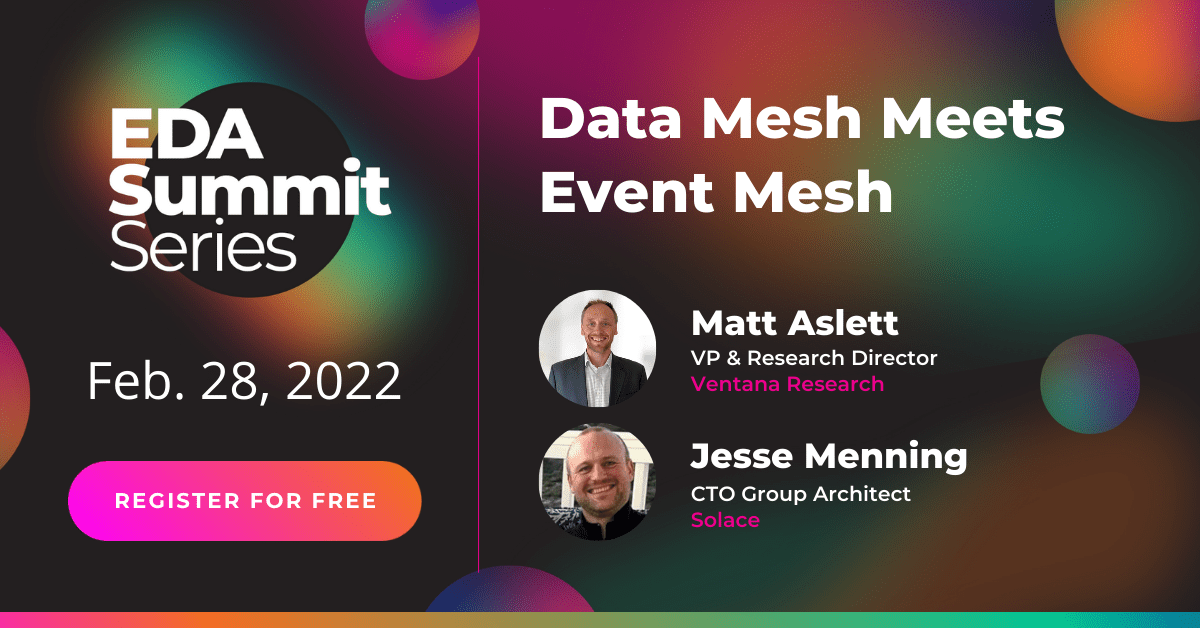 February 28, 2022
Data Mesh Meets Event Mesh
This free webinar will help you understand what a data mesh is and how pairing it with an event mesh can help you overcome implementation challenges and bring your data mesh to life.
Learn more >>>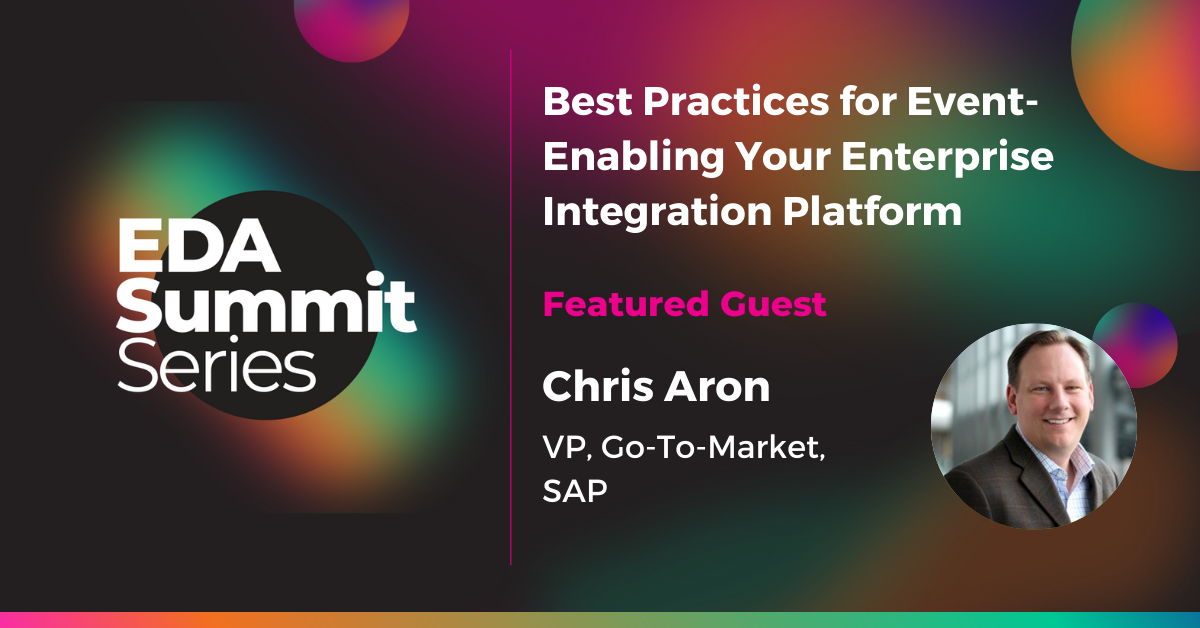 January 25, 2022
Best Practices for Event Enabling ​your Enterprise Integration Platform
Join us on January 25th at 10 a.m. ET for the inaugural EDA Summit Series webinar to discover how leading enterprises are leveraging event-driven architecture to modernize their integration.
Learn more >>>