Retailers face the challenge of delivering a seamless shopping experience to customers by quickly sharing real-time information across different channels like supply-chain, e-commerce and in-store operations. In this talk, Sakowski will talk about the nature of events in retail, explain how EDA enables agility and scalability, and show how serverless technology simplifies the development and operation of an event-driven retail business.
Speaker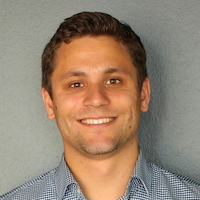 Martin Sakowski
Senior Solutions Architect
Amazon Web Services
Martin Sakowski is a Senior Solutions Architect at Amazon Web Services. He supports German enterprise customers on their journey to the cloud. He has a strong background in building digital platforms and serverless stacks. With this experience, he loves to dive deep into architectures and development processes to drive performance, operational efficiency, and increase the speed of innovation.