As the pace of change accelerates and our world becomes more digital, event-driven architecture (EDA) promises better customer experiences, more efficient operations, and greater agility to enable organizations to thrive.
EDA Summit is the event for business leaders, architects, and technologists who want to learn about and implement event-driven architecture.
On May 19, 2021 EDA experts from around the globe shared insights into the business and technical benefits of EDA, how to overcome implementation challenges, success stories on how modern enterprises are using EDA to underpin their digital transformations, and best practices for planning and managing event-driven journeys.
In this video, Mark Jeffries, a highly sought-after MC and moderator for major events, delivers a light-hearted and amusing welcome keynote that includes:
– hints on how to recreate the in-person conference from the comfort of our own homes
– a whirlwind tour of "a year of working from home"
– an introduction to the world of events with Mychelle Mollot, CMO of Solace
– business leaders from Slack, XL Axiata, Les Mousquetaires, Vodafone, RBC Capital Markets, CIBC, and more explaining the business benefits of leveraging EDA in their organizations
– a look at the future of event-driven architecture with Solace CEO Denis King
– tech leaders from companies like Boomi, Google Cloud Platform, SAP, Gartner, Software AG and more struggling with describing "event-driven architecture" to their grandmas
Speaker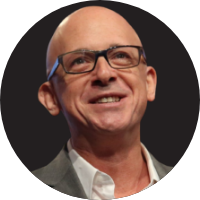 Mark Jeffries
MC & Moderator