Innovative companies are looking to expose data at rest and data in motion so they can deliver APIs as products, monetize data streams, and expose crucial information to internal developers and decision makers. But they face three challenges in doing so: 1) Making real-time data streams, event brokers, etc. consumable by diverse stakeholders that can't "speak" an event broker's native protocol, 2) Securing access to these events with authentication and threat protection, and 3) making those events and event APIs easily discoverable by internal and/or external consumers.
In this talk, Hakansson will help you understand how to get past these hurdles by taking a unified approach to managing, securing, and exposing event API products with Solace's event streaming and management platform and Gravitee's event-native API Management.
Speaker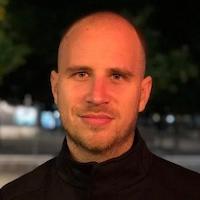 Linus Hakansson
VP, Product
Graviteesource, Inc
Linus is the Vice President of Product for the Gravitee API platform and has held prior architect roles across various cloud and integration technology companies. Linus loves to discuss the full API lifecycle, ranging from initial API design to managing and securing API products and services.