United Airlines is on a mission to be the world's best airline, and moving real-time data across the hybrid cloud is critical to that ambition. Working with AWS, United is on a multi-year journey to digitally transform its business with an initiative called Cloud Next.
United plans to take delivery of 700 new planes by 2032. With this growing fleet comes more destinations, passengers, employees, and baggage — and a big increase in data, the lifeblood of airline operations. They are using EDA to build a system that will scale with their operations and evolve with their hybrid cloud throughout this journey.
Join Rohan Shah, director, software engineering at United Airlines and Hemal Jani, solution architect at AWS, to learn about best practices they've used in the design of EDA for United's hybrid cloud, including how to:
Execute against a years-long enterprise program with an evolving hybrid cloud.
Liberate data from legacy mainframes to hydrate cloud-based applications.
Ensure resilience for mission-critical applications.
Contain costs and amplify speed by simplifying implementation and day-to-day management of the event mesh.
Speakers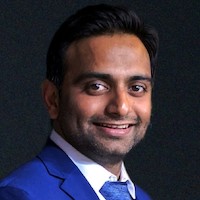 Rohan Shah
Director, Software Engineering
United Airlines
Rohan Shah is the Director, Software Engineering at United Airlines, where he leads the software engineering teams and oversees the architecture, platform, and security strategy for Passenger Service Systems (PSS). With over 16 years of experience in building and managing large-scale, mission-critical systems using event-driven distributed systems that serve millions of customers, Rohan brings extensive expertise to his role.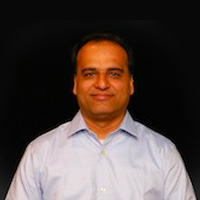 Hemal Jani
Solutions Architect
Amazon Web Services
Hemal Jani is a Solutions Architect at Amazon Web Services. Hemal works with large enterprises to help them harness the power of the Cloud Platform. Hemal holds 5 AWS certifications and has 20+ years of technology leadership experience. For the last three years, Hemal has been helping United Airlines in their transformation and migration of critical systems to AWS.