Authentication and authorization are important factors in the security considerations of an event mesh, but also impact maintainability, ease of use and developer experience. There are pros and cons for the different ways of authentication (i.e. certificates, OAuth 2, Basic, LDAP) and how to use/map them for authorization. In this talk, Hebach will introduce the most important strategies and technologies for authentication and authorization between components of event meshes. He will discuss them from the perspectives of architects, administrators and developers, and scenarios in which one or the other make more sense.
Speaker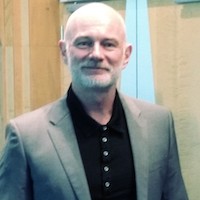 Markus Hebach
Solution Architect Pre-Sales
Solace
Markus Hebach is Senior Solution Architect at Solace. He has over 30 years of practical experience in the field of software architecture, integration and software development, which he gained as co-founder of the magazine "Der Entwickler" and at companies such as Borland, TogetherSoft, Versant, TIBCO, Kony, QuinScape and SnapLogic as well as an independent consultant and trainer.