AsyncAPI defines APIs for asynchronous communication protocols such as Kafka, MQTT, and AMQP. In this talk Moya will explore its next major release, Version 3.0.0, which is scheduled for June 2023, and will introduce radical changes that enhance capabilities and take the developer experience to a new level.
Speaker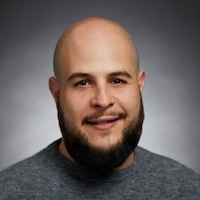 Sergio Moya
Lead Software Engineer
Postman (AsyncAPI)
Born and raised in Barcelona (Spain), I have more than ten years of experience in software development. E-commerce, web services, APIs, video games, CDNs, analytic platforms, and observability are some projects I've been through throughout my career. I am a member of the Open Technologies team at Postman, working full-time on the AsyncAPI Initiative. I am a Technical Steering Committee (TSC) member of AsyncAPI. Also, I co-founded bcneng.org, a community and non-profit organization with more than 9,000 engineers. Personally, I love spending time with my family, visiting friends, or flying through the beautiful skies of Catalonia (I am an ultralight aircraft pilot).